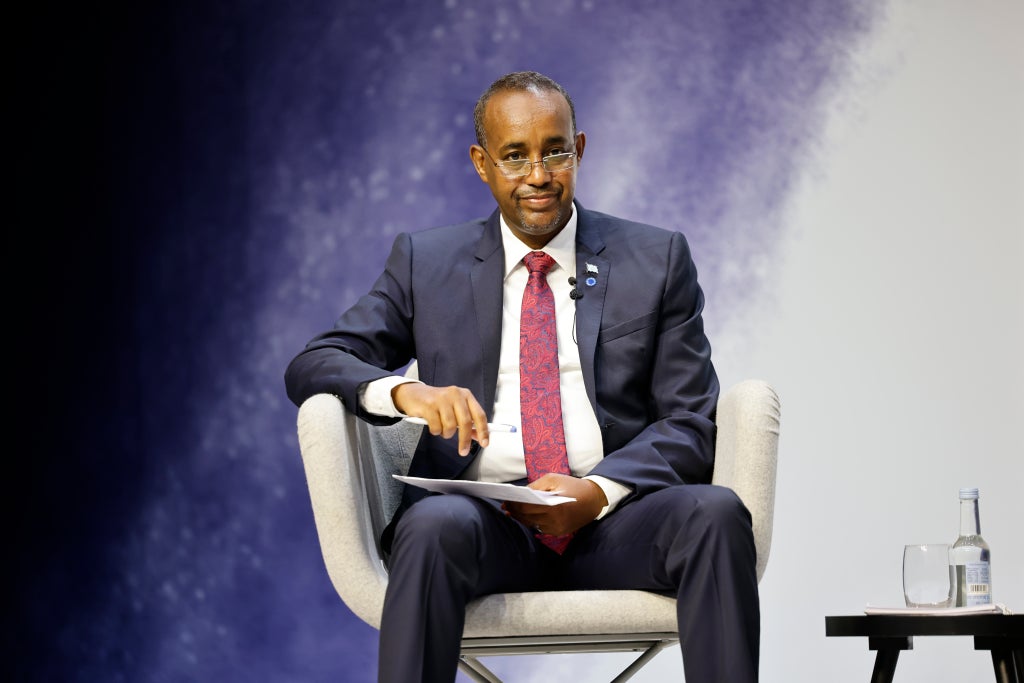 Somali President Mohamed Abdullahi Mohamed suspended Prime Minister Mohammed Hussein Roble on Monday for continuing to investigate corruption.
"The president has decided to suspend Prime Minister Mohamed Hussein Roble and suspend his powers because he has been linked to corruption," the president's office said in a statement, accusing the prime minister of obstructing an investigation into a case of land grabbing.
He will remain suspended until corruption investigations against him are completed, Reuters reported.
The suspension comes a day after the two leaders entered into a verbal spit and accused each other of an obstacle leading to the delay in the election process.
The parliamentary elections, which began on November 1, should be completed by December 24, Channel News Asia reported. However, one of the newly elected lawmakers said that of the 275 deputies elected at 24 on Saturday.
Following this, the president convened a consultation meeting to map out the direction for elections, as he criticized the prime minister for failing in his mandate to lead the country through the polls.
"The Prime Minister poses a serious threat to the election process and convinces his mandate," the president said, in a statement released through his office.
Mr Roble hit back, saying the president "had so much time, energy and finances to frustrate the national elections" and "derailed the election process."
Meanwhile, the US on Sunday called for a "credible and quick conclusion" of elections in the country, as they expressed their concerns about the delays.
"The United States is deeply concerned about the ongoing delays and because of the procedural irregularities that have undermined the credibility of the process," the U.S. State Department said.